A little while ago I updated our utensil holder in the kitchen. Today, I decided to take it to the next level. Here are some pictures before the update...
Small red flower pot (always falling over)...
...Replaced by a laminated paper covered formula tub
But since looking at it every day, I decided to spice it up a little...
I added a ribbon to the top and a few fake flowers. Normally, I hate fake flowers but I saw these in Michaels a little while ago and picked them up because they looked so pretty. I attached the ribbon with glue dots and the flowers with hot glue.
The last thing I did was I disguised my glue glob with a pretty flower. Simple and Pretty!
Now, if only there was a way to better disguise electrical outlets and cords. One of the reasons I keep my cooking utensils in this spot is to hide the cords. The only way I've found to make the space more pleasing to the eye is to place something in front of ugly electrical cords. Do you have any ideas for disguising electrical outlets or cords??
Sandra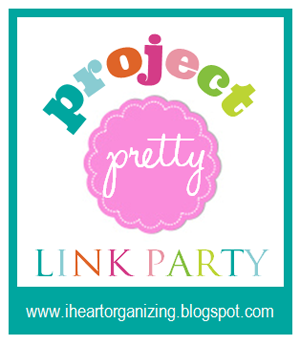 Check out my latest Utensil Holder update here!